Welcome to DK Software website! It is the home of image cataloguing program PhoA and a number of other ones.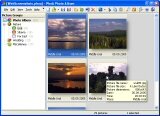 PhoA is an absolutely free program allowing for arranging all your photos and other images the way you could easily find and view them.
The program supports many formats, is flexible and has powerful cataloguing and searching capabilities; it can be distributed on a picture CD or DVD as it doesn't require to be installed and can run on any Windows PC. More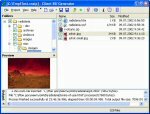 Client SSI Generator is a complementary tool for web designers and is intended for imitating processing pages by a SSI server on the client side. It may be used in cases there's no SSI service available on the HTTP server, and higher-level services, such as CGI, ASP or PHP, are also unavailable. More




DKLang Localization Package is a set of classes intended to simplify the localization of applications written in Delphi. More
Support is available via Forums or by email (I recommend using Forums to get more quick answers).



What's new

Jan 21, 2005
PhoA 1.1.9 released.
Jan 6, 2005
Added PhoA internationalization chapter.
Jan 2, 2005
Users of Lavasoft Ad-Aware, please note: that program recognizes DK Software's products as a 'FactoryNetwork Dialer' due to existence of HKEY_CURRENT_USER\Software\DKSoftware registry key. This is wrong and has no connection with that porndialer.
Dec 31, 2004
PhoA 1.1.8 beta released. All users of 1.1.7 beta are strongly recommended to upgrade to this version as it fixes some major bugs, in particular, 'Scan line index out of range' error for non-JPEG image files and Keyword search error.

Best wishes in the upcoming year 2005!

Dec 21, 2004
DKLang Localization Package 2.3 has been released.
This version is the first which allows licensing either under MPL 1.1, or under LGPL 2.1 terms which makes possible incorporating the package code into other GPL-licensed software.
Moreover, this version fixes the bug with installing the package in non-English Delphi versions.
Dec 20, 2004
A few additions to Banners section.
Dec 18, 2004
The DK Software web site has started an RSS feed engine. This allows viewing news using a News Aggregator program.
Click here to learn more about RSS feeds.
Use one of these links for your news aggregator: English, Russian.
Dec 7, 2004
PhoA 1.1.7 beta released.
Nov 27, 2004
DKLang Localization Package v2.2 with support for Delphi 2005 released.
Nov 27, 2004
DKLang Translation Editor v2.4 released. New feature: bookmarks; minor changes, check the screenshot.

Attention all who are interested in further project development:
you can express your appreciation by donating to the project. Details




Want to know first about PhoA releases or site updates?

Russian - Home - Products - Info - Download - Support - Miscellaneous - Top